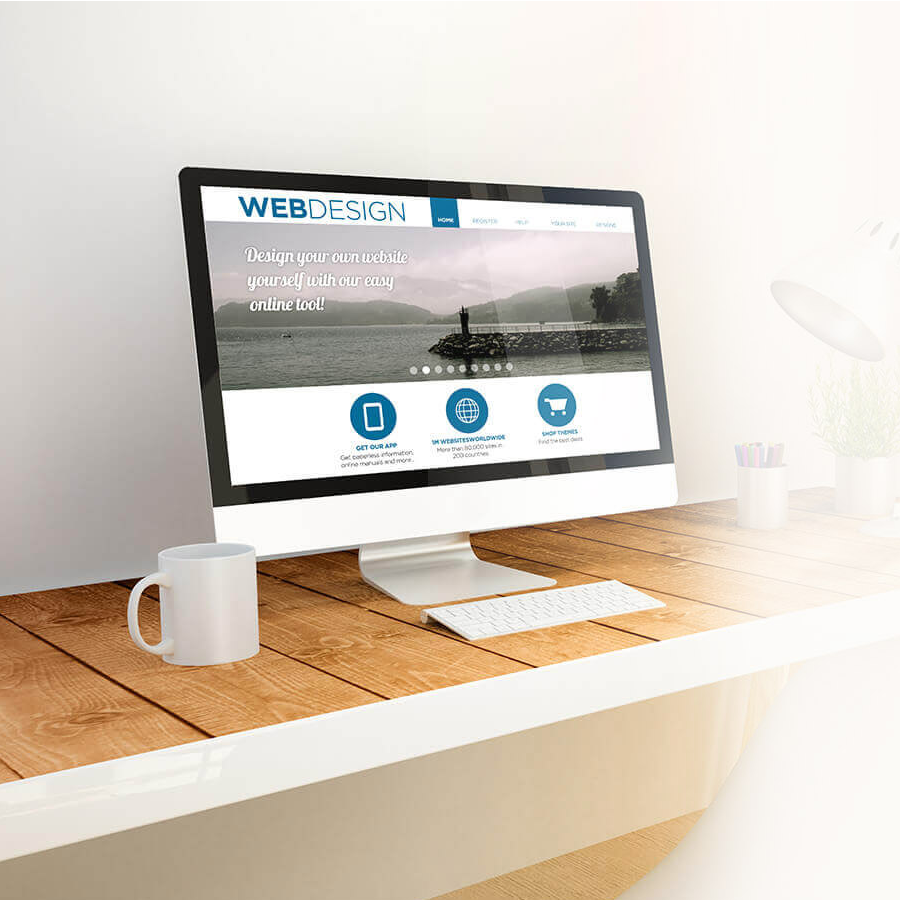 Top Toronto Web and Software Development, Graphic Design and SEO Company
Web vertical domains is the leading digital agency of Toronto, located in Mississauga expert in web design, Software development, all types of graphic work and SEO company. We provides business cards, web hosting, Graphic design, Domains, sign, print, marketing services and many other related services etc.
A website is an essential marketing tool that helps to showcase products services, generate leads and to have an online presence.
Our aim and motto for any given project are to increase user engagement which we achieve by creative ideas, quality coding and continues the study of customer behavior on your website.
At WVD, we build beautiful websites for start-up, small and medium companies in Toronto, Mississauga, Brampton, Guelph, Kitchener. Our expert team of web designers and graphic designers are experienced in mobile-friendly website development, website maintenance, website revamp, e-commerce website (online store).
An awesome website ensures your online presence, but it will not bring business unless you focus on digital marketing( social media marketing, SEO, Google AdWords, Google AdSense ). Without determined Marketing strategy (Marketing Plan) Marketing can be a big challenge for any company. Being a leading digital agency we let our clients focus on their business operation while we take care of their complete marketing and SEO, website maintenance. You can expect branding solution such as graphic design,  logo design till web social media posting, printing, sign, flyer print and distribution, vehicle wrapping and much more.
First Impression is the Best Impression!
which is very true for website design, logo design, business card designs. Recent studies have proven that within 3 seconds the visitor decides whether to stay on a website or not. Don't compromise with your brand value. Contact us to help you with complete branding solutions.
Quality cannot be an accident, It requires thorough knowledge, dedication and certification. We are proud of our team of  creative graphic designers, experienced web designers, content writers, and digital marketing managers.
All together provide exceptional service to clients to achieve their business goals.
Web Vertical Domains is
One of the best Toronto Web and Software Development, Graphic Design and SEO Company
offer Design Development and Marketing solutions.
We are One Stop Shop for your digital and marketing needs.
In today's business world, updated content in all forms of media is the key to success. For that, you will need a reliable, local graphic design, web design, website development, and marketing company. You will need to consider to hire us for the following reasons
We have a complete in-house production team. (We don't outsource any project).

We just not deliver the product, we add value to your business. We take all necessary steps to increase your business.

We have a strong support team.

We keep serving more than 300 clients per year and most of them were startup and in 2-3 years they have given out the franchise.

We are reliable, local and affordable.
We strongly believe that we can succeed only if you succeed. We don't want to talk too much about us, instead, we want you to experience our service and be successful.


Mississauga based Web Vertical Domain is experts in graphic designing and website  development which will give a whole new look for your business and will differentiate your business from the market of similar products and initiatives. We help our clients to achieve this by giving them complete branding solutions from design, print and marketing.
Please see our branding solutions below :